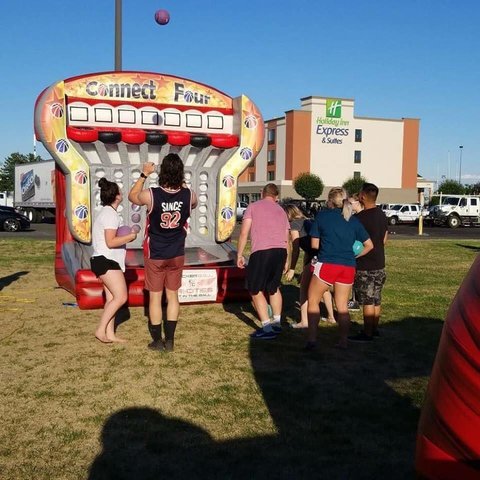 Basketball Connect Four




Please call to reserve this item.

Take your party to the next level with this inflatable basketball unit!
Play the classic game of Connect 4 with a slight twist - instead of colored discs, you shoot basketballs into hoops to connect 4 of your colors in any direction before your opponent!
This unit Comes with 20 balls!