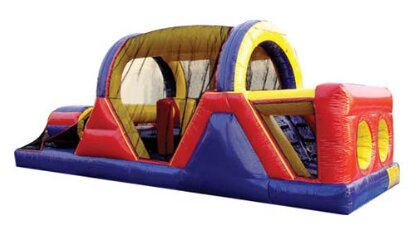 Inflatable Obstacle Course




Please call to reserve this item.

Inflatable Obstacle Course
This Backyard Obstacle Challenge offers 30 feet of challenge obstacle entertainment in one unit. This inflatable play structure takes participants on a journey crawling through tunnels, maneuvering around horizontal and vertical pop-ups, with stamina-building climbing and descending along the way! This sleek, low-profile Backyard Obstacle Challenge provides a bright, primary-colored purple, yellow and red theme!